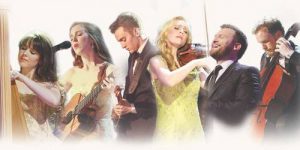 With great excitement we bring to Wilmington the Annie Moses Band, premier national touring and recording artists. This classical-crossover ensemble of six siblings, is known for their virtuosic string playing, eclectic
vocals and stylistically diverse arrangements. Musical styles include classical, Americana, progressive folk, and jazz influences.
Saturday, March 17, 2018
7:30 PM
Brown Hall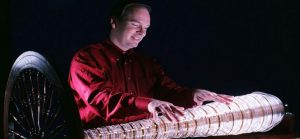 Dean Shostak's Crystal Concert fascinates audiences with glass instruments from Benjamin Franklin's Glass Armonica to ones created by glass artists all over the world. In a two part concert with Dean and entertainer, Kelly Kennedy, all will enjoy music from Colonial to Folk to Celtic. Seen on CNN, and The Early Show, we are excited to present A Crystal Concert.
Saturday, April 28, 2018
7:30 PM
In the Sanctuary